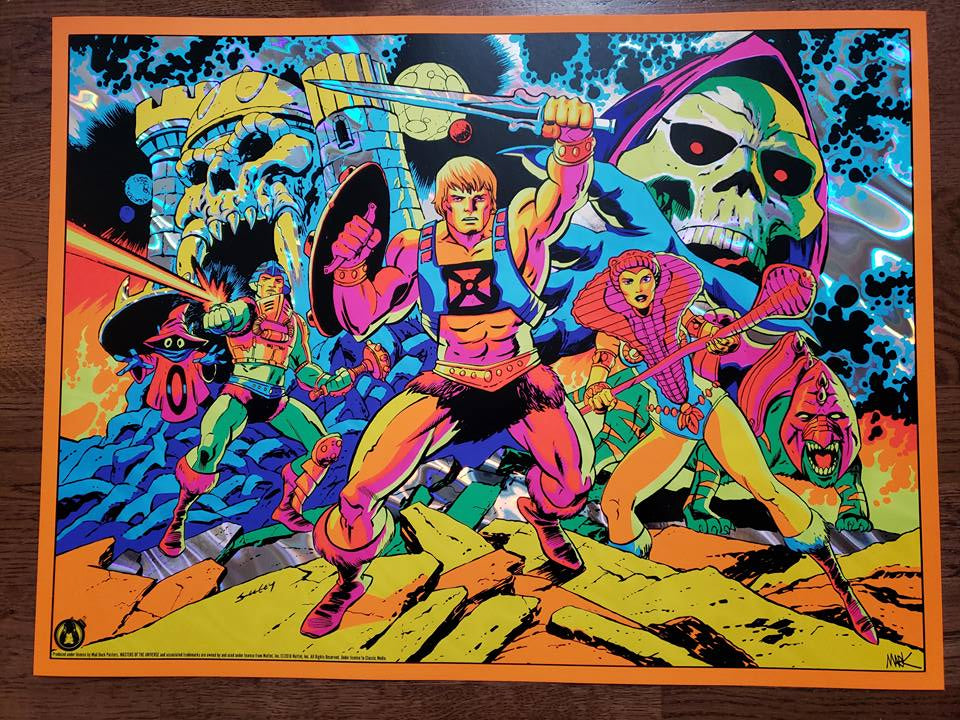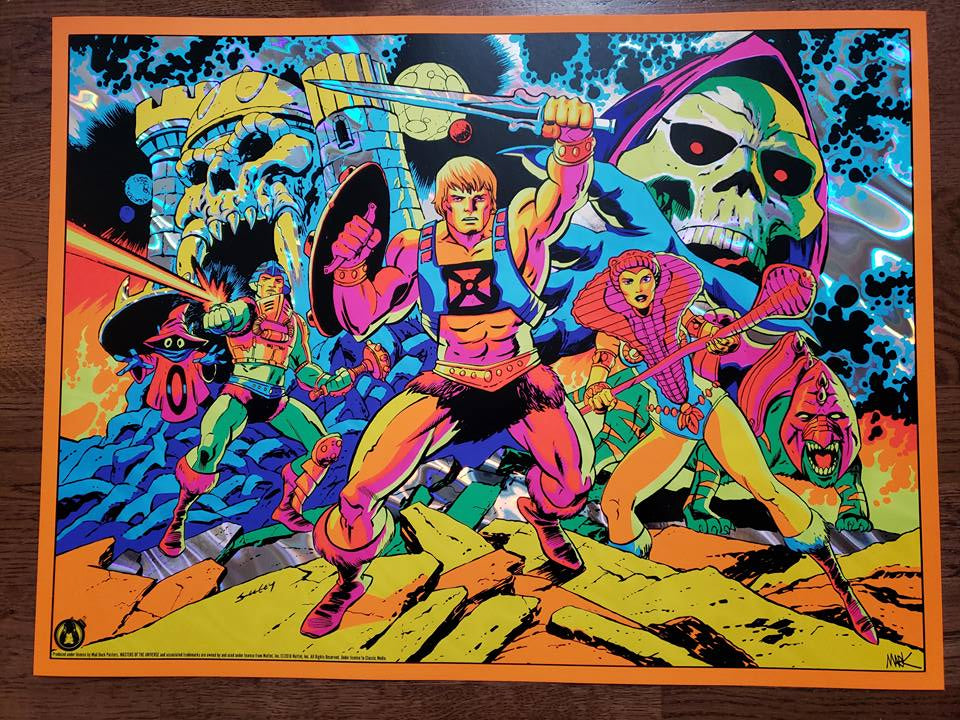 Third Eye Of Eternia - Lava Foil Variant
Artist: Tim Seeley & Mark Englert
Edition: Variant - Lava Foil
Run:  13 Numbered Copies Worldwide!
Size: 24X18
Medium: Screen Print
Status: In Stock
Officially Licensed
Hand numbered, Limited Edition
* Please note that all sales are final.
Mark Englert "I'm a lifelong Jack Kirby fan, and you probably are, too… even if you never realized it. I had the honor to color some of Kirby's work, a series of drawings he drew for a movie called, "Lord of Light" The story behind those drawings was dramatized in a little movie called "Argo" which, despite cutting the scenes featuring Jack Kirby out of the final release, went on to win a bunch of Oscars. I was instructed to color them in the neon, black light style of the Marvel Third Eye posters that came out in the 1970s and I had a great time doing it. So, when the chance to do something similar with Tim Seeley, another hero of mine and on He-Man! How could I pass it up?"