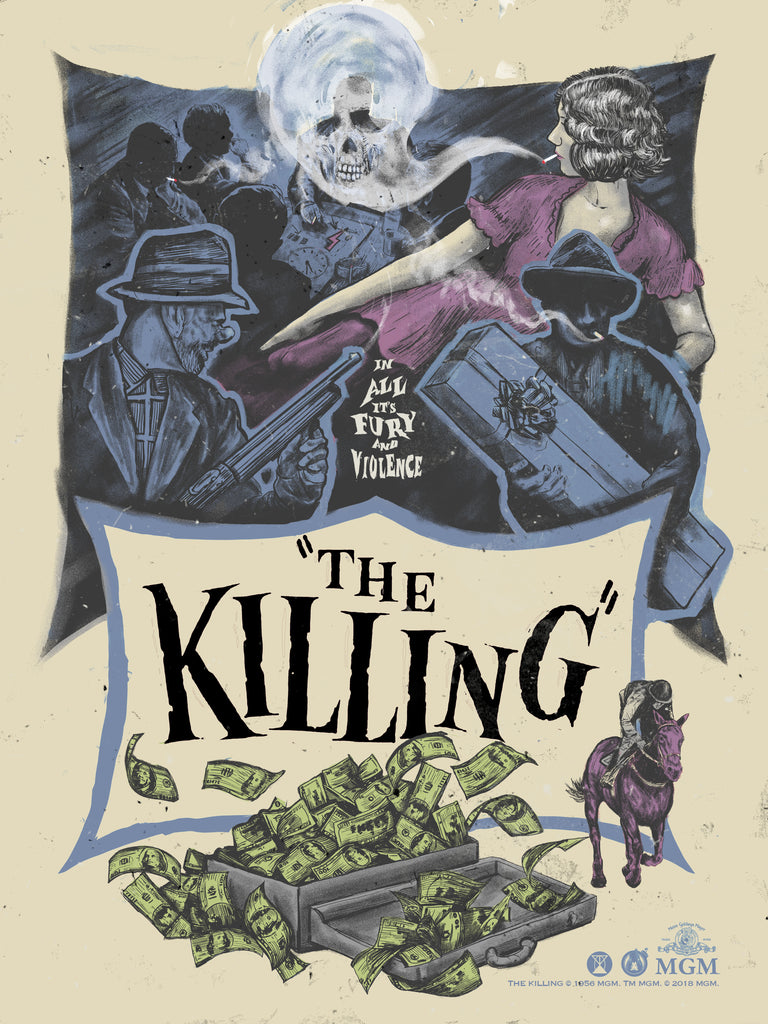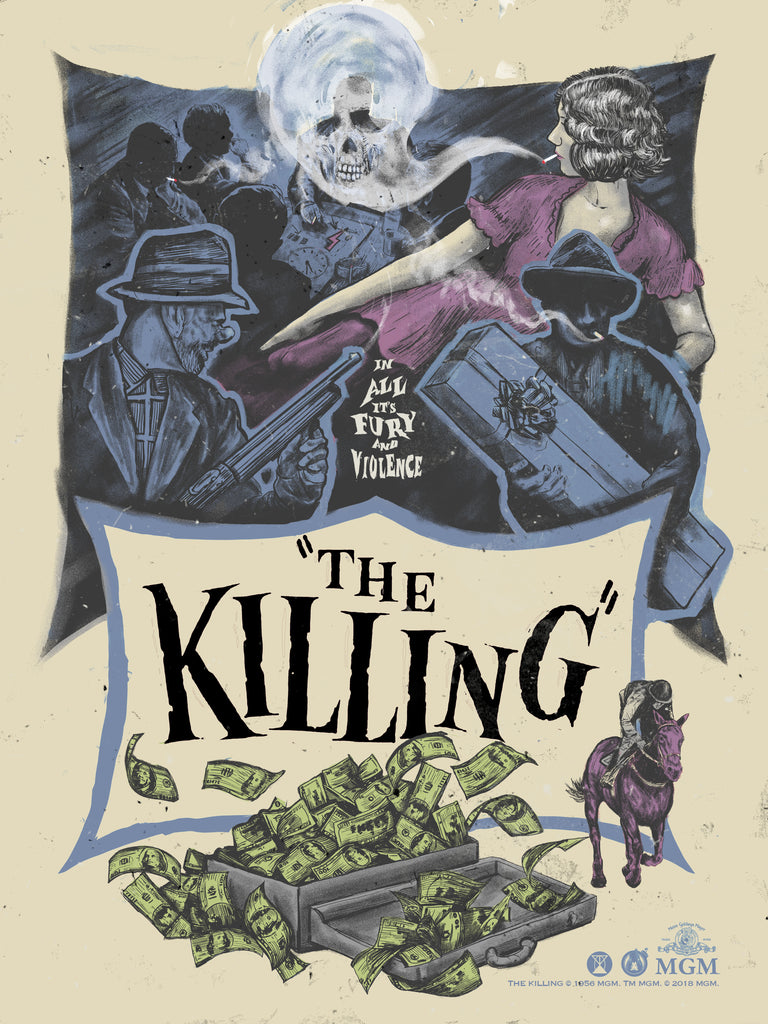 The Killing - Femme Fatale Variant
Artist: Zeb Love
Edition: Femme Fatale Variant
Run: 50
Size: 18x24
Medium: Screenprint 
Detail: Signed, Numbered, and Printed by the Artist!
Status: In Stock
Officially Licensed
Hand numbered, Limited Edition
The Killing is a 1956 film noir directed by Stanley Kubrick. The movie is based on the novel Clean Break by Lionel White. Sterling Hayden stars as Johnny Clay, a veteran criminal planning "one last heist" before retiring from crime and marrying Fay (Coleen Gray). The plan is to steal $2 million from the money-counting room at a racetrack during a featured race. Clay assembles a team consisting of a group of eclectic characters to help with the crime. Each person serves a specific purpose, including betting window teller George Peatty (Elisha Cook Jr.) A wildcard is introduced when George's wife Sherry (Marie Windsor), enlists her lover to steal the money from the group.
The artist captured the elements that make the movie a Film Noir classic perfectly! The skull in the smoke of Sherry's cigarette brings perfect symbolism to the artwork and the movie!

*This is a limited edition screen printed poster. The print time varies with screen printing, and the time provided is a best estimate only based on the current print queue at the printer and estimated print time of the project. The actual print time can be sooner or later. Please check the Project Status page to keep track of how the printing timeline is progressing.
** Please note that all sales are final**