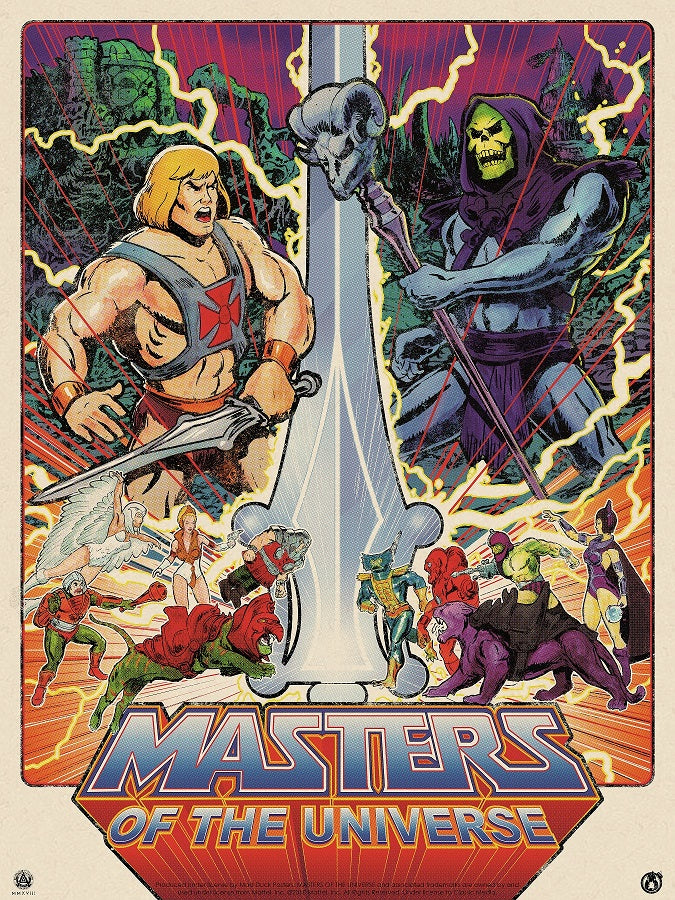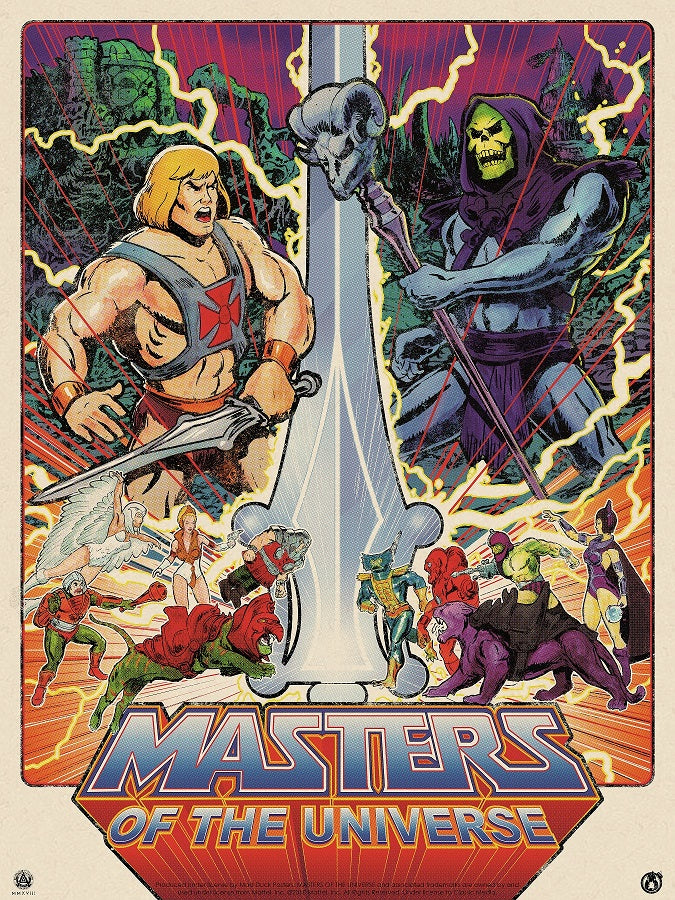 Masters - Variant
Artist: Timothy Anderson
Edition: Variant
Run: 60
Size: 18x24
Medium: Screen Print
Status: In Stock
Officially Licensed
Hand numbered, Limited Edition
Signed & Numbered by the artist!
This Masters Of The Universe screen printed poster captures the iconic heroes and villains of Eternia in an amazing dichotomy piece showcasing both heroes and villains separated by the Power Sword! The Variant version spotlights the MOTU characters as they appeared in the vintage minicomics that came with the 80s toys!
Poster is also designed to look amazing under a black light!
We ship Worldwide!
*This is a limited edition poster. The print time varies and the time provided is a best estimate only based on the current print queue at the printer and estimated print time of the project. The actual print time can be sooner or later. Please check the Project Status page to keep track of how the printing timeline is progressing.
** Please note that all sales are final**