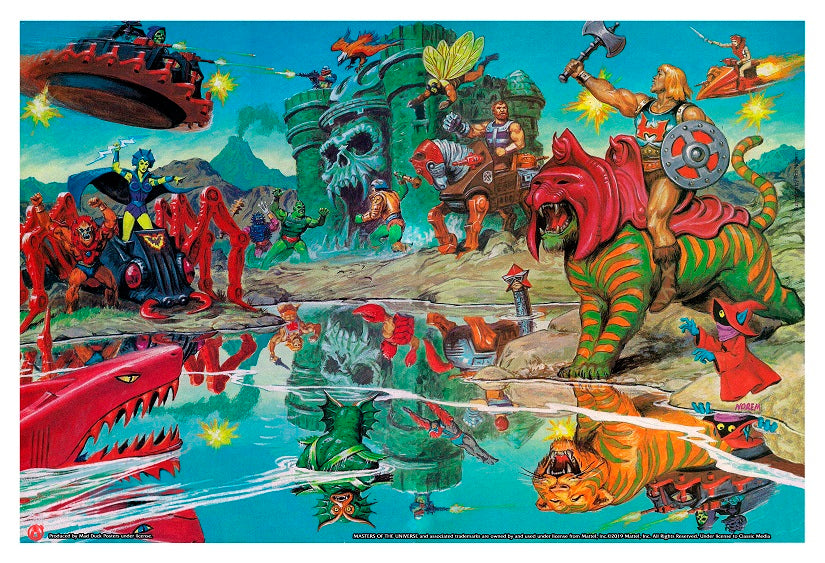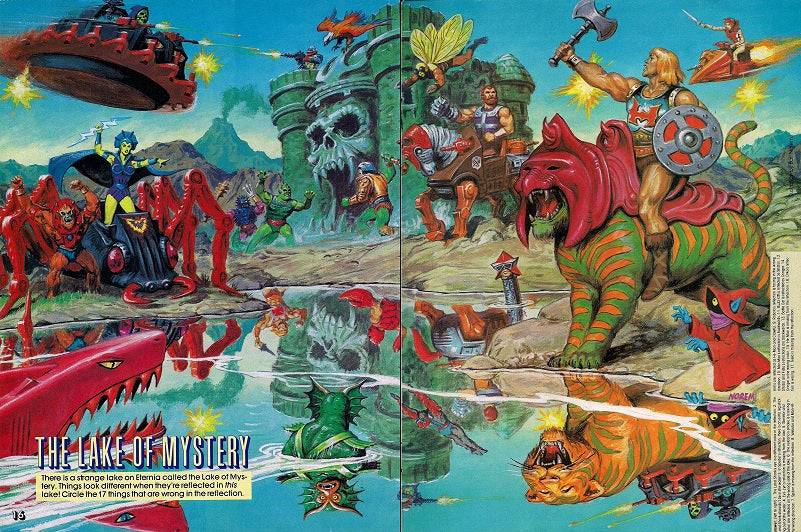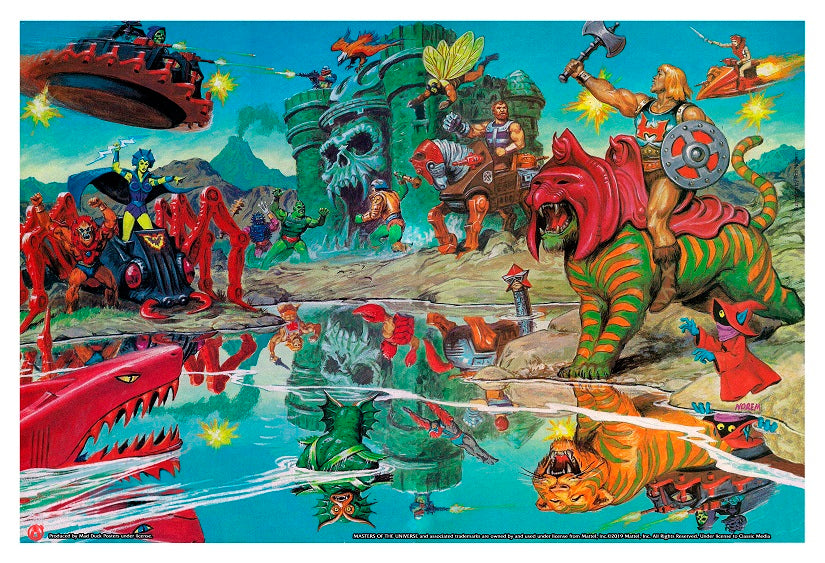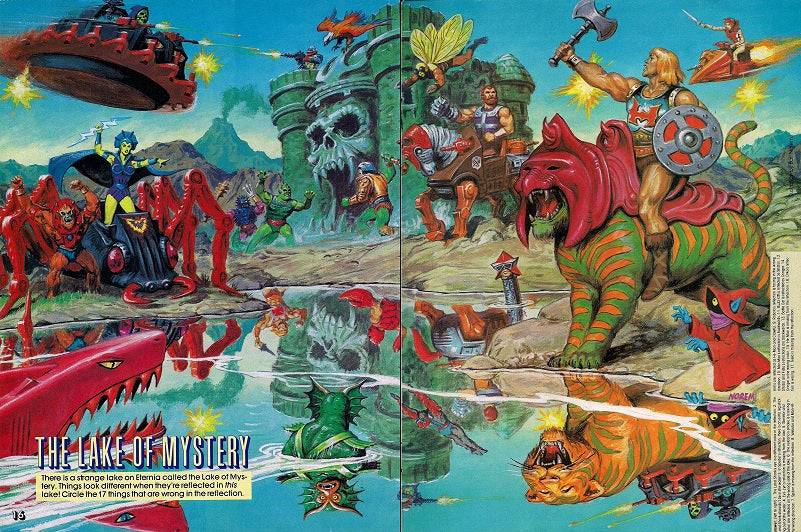 Lake Mystery
Artist: Earl Norem
Edition: Regular
Run: 200
Size: 11x7.5
Medium: Fine Art Giclée
Status: In Stock
Officially Licensed
Hand numbered, Limited Edition
This painting originally appeared in the MOTU Magazine. The picture featured differences in the reflection of the water compared to what was happening in the art above the water and readers were encouraged to find the differences!
Check out the original magazine two page layout and our print of the painting!
The Masters Of The Universe paintings by the great Earl Norem are classic depictions of MOTU at it's finest. Timeless art associated with the history of the brand. Norem brought the characters to life in his work, vivid and iconic illustrations of He-man, Skeletor, and all of the great characters in the MOTU mythos!
We ship Worldwide!
*This is a limited edition poster. The print time varies and the time provided is a best estimate only based on the current print queue at the printer and estimated print time of the project. The actual print time can be sooner or later. Please check the Project Status page to keep track of how the printing timeline is progressing.
** Please note that all sales are final**