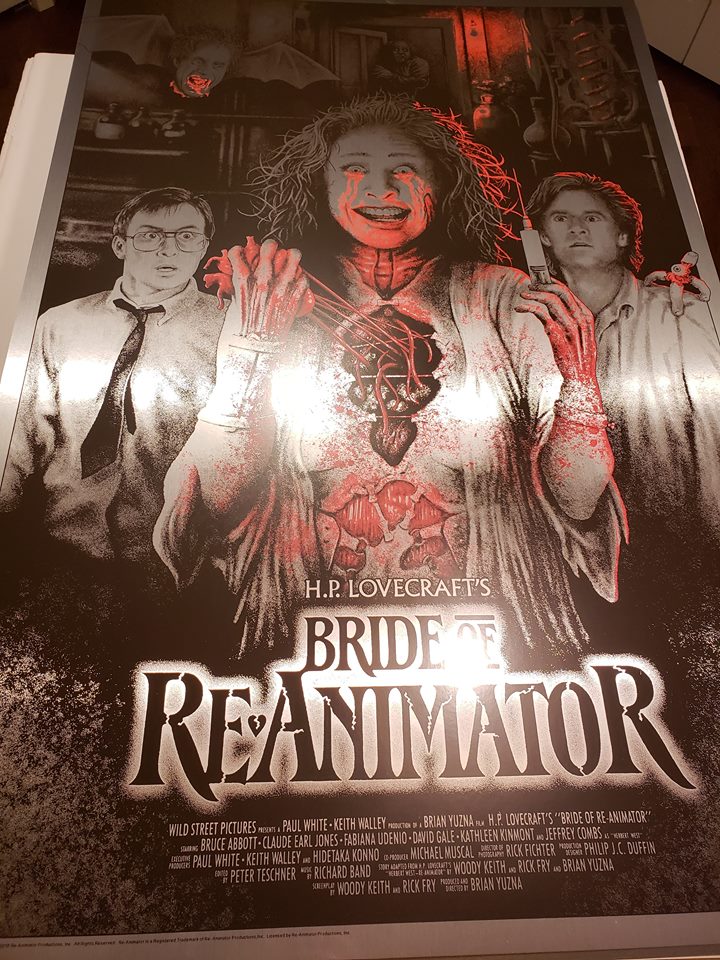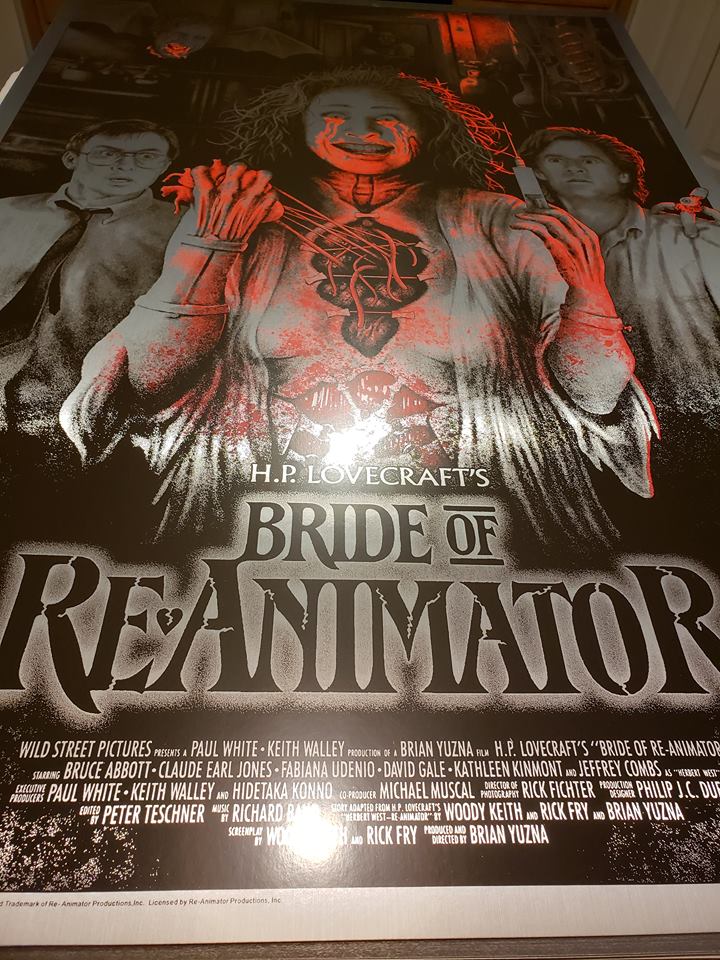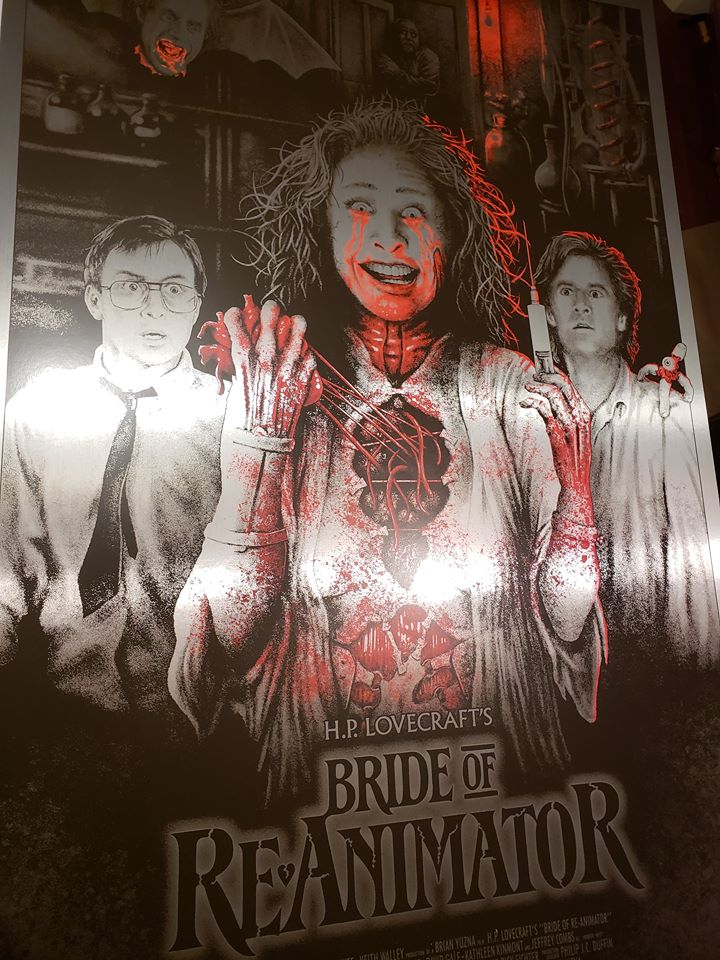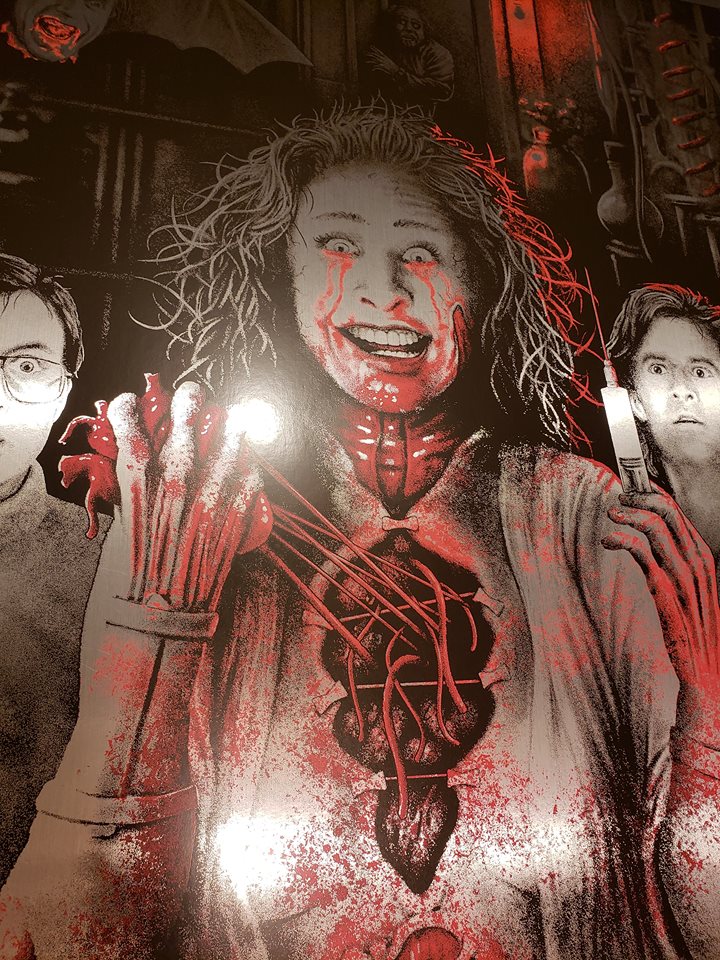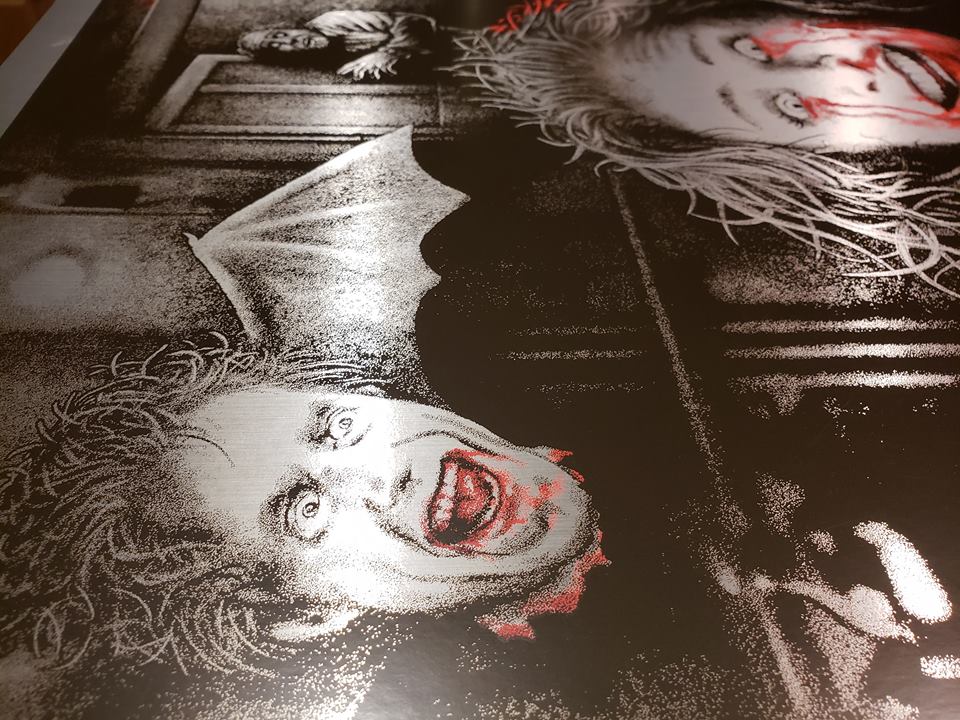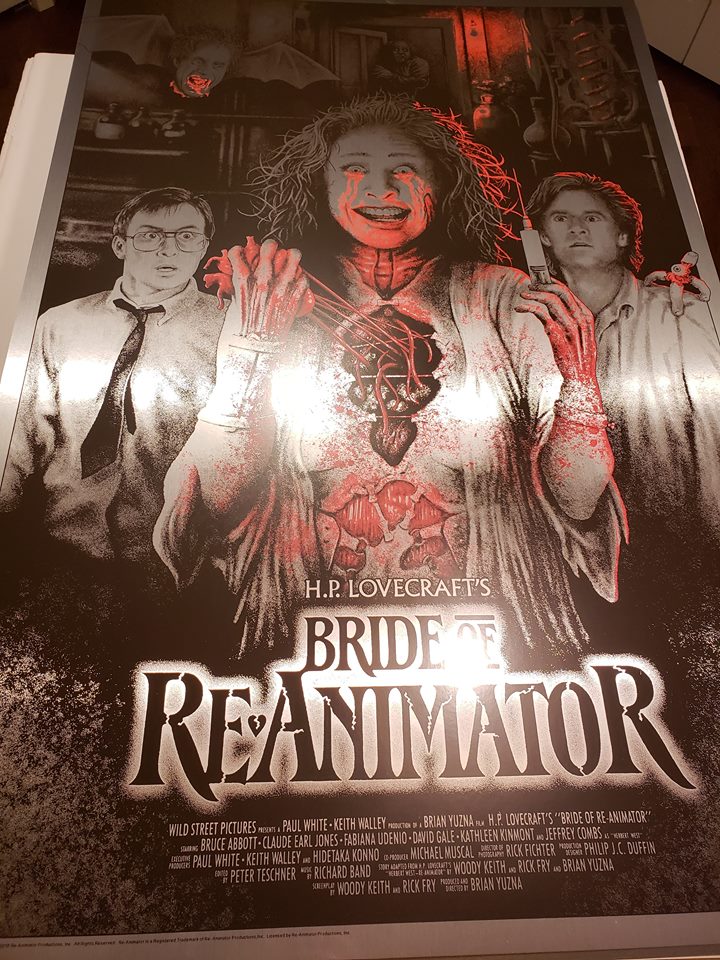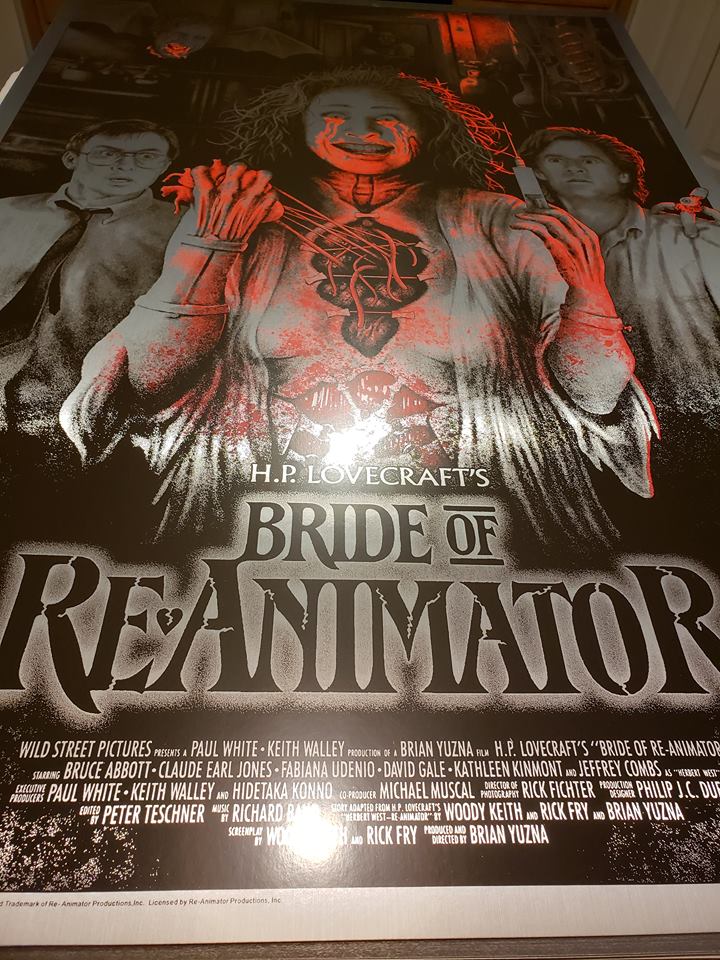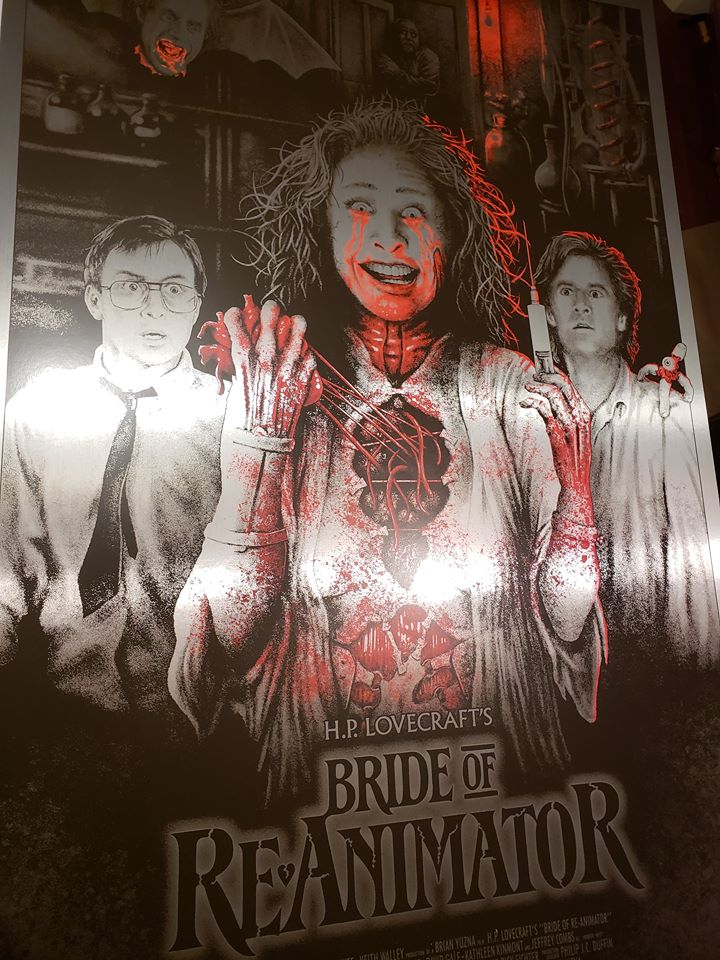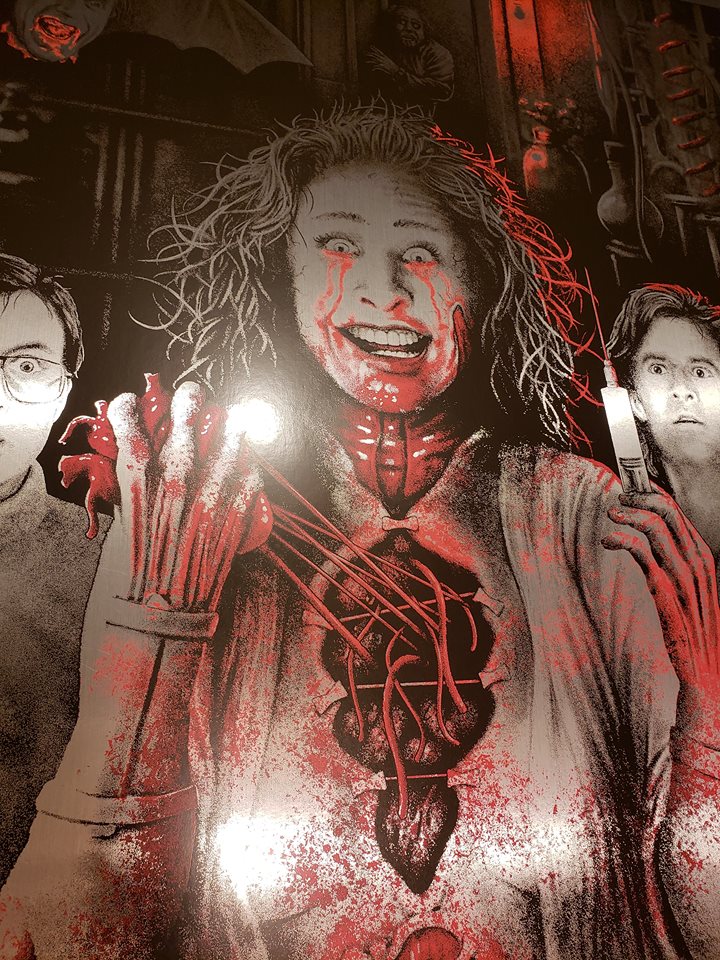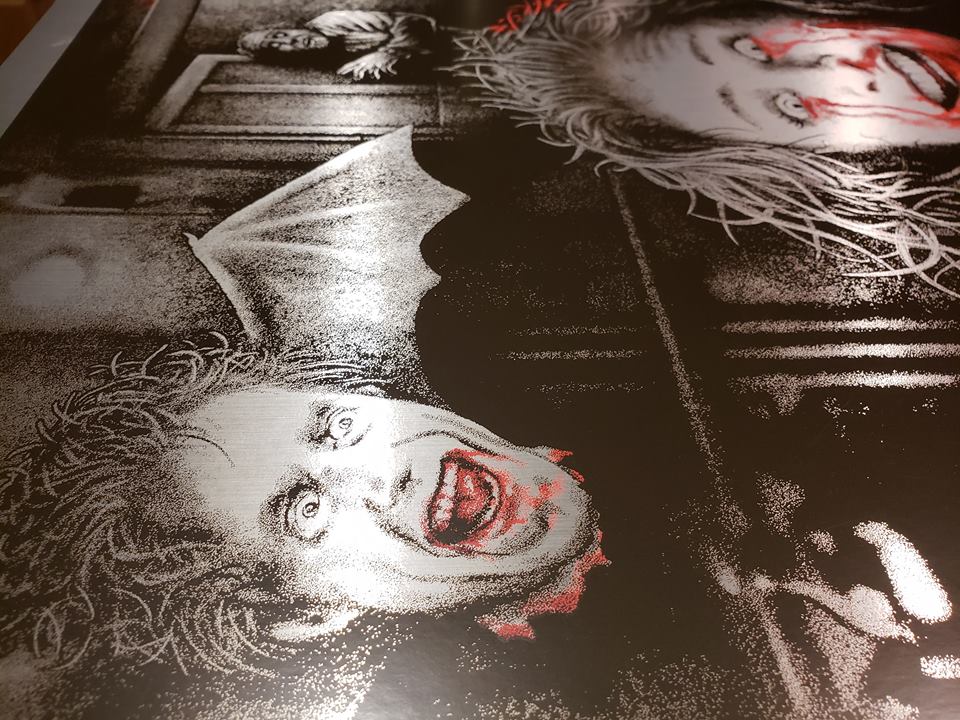 Bride of Re-Animator - Crimson Tears - Silver Foil Variant
Artist: Adam Rabalais
Edition: Foil Variant - Regular colorway
Run: 20
Size: 24 x 36
Status: In Stock
Officially Licensed.
Hand numbered, Limited Edition
This is a very unique variant that was created during the file preparation and printing process for this project.  It is licensed, and this is the first time it has ever been made available to anyone.
* Please note that all sales are final.