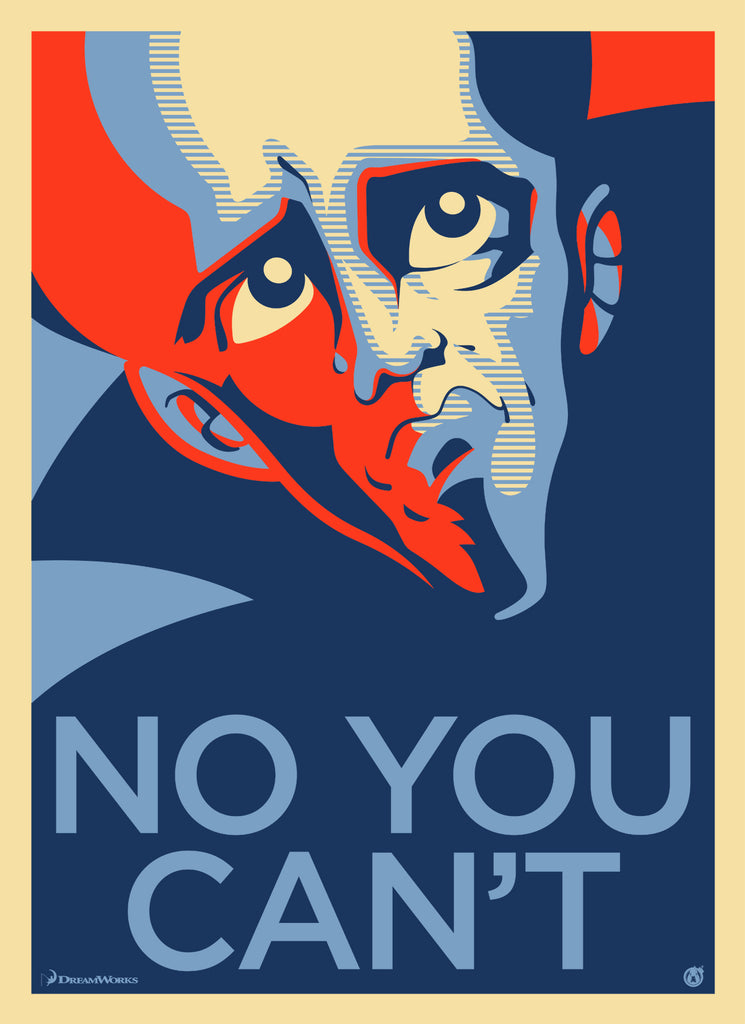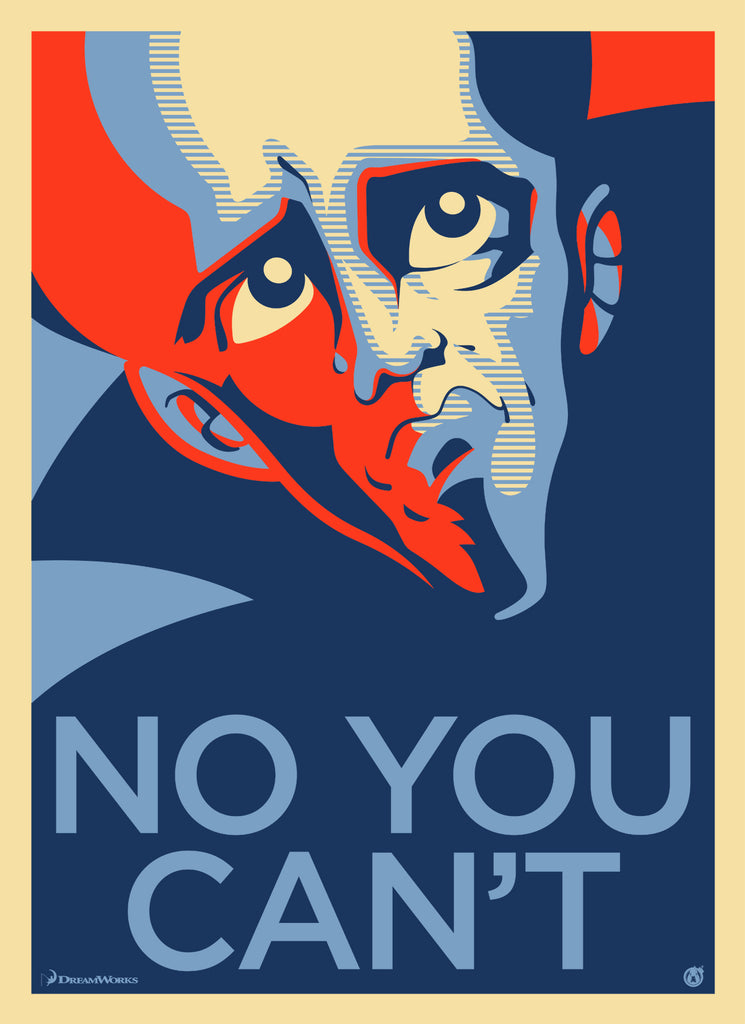 Megamind - No You Can't
Artist: Salvador Anguiano
Edition: Single Edition
Run: 60
Size: 18x24 screen print
Status: In Stock
Hand numbered, Limited Edition, Fine Art
**Please note that all sales are final. 
Megamind is an animated superhero comedy directed by Tom McGrath and produced by DreamWorks Animation. The movie features an all star lineup of voice talent including Will Ferrell, Tina Fey, Jonah Hill, David Cross, and Brad Pitt!

Megamind is a different take on the superhero genre. The supervillain Megamind finally defeats his nemesis, the superhero Metro Man. But without a hero nemesis, he loses all purpose and must find new meaning to his life.

We are thrilled to offer the first ever licensed screen prints for Megamind!