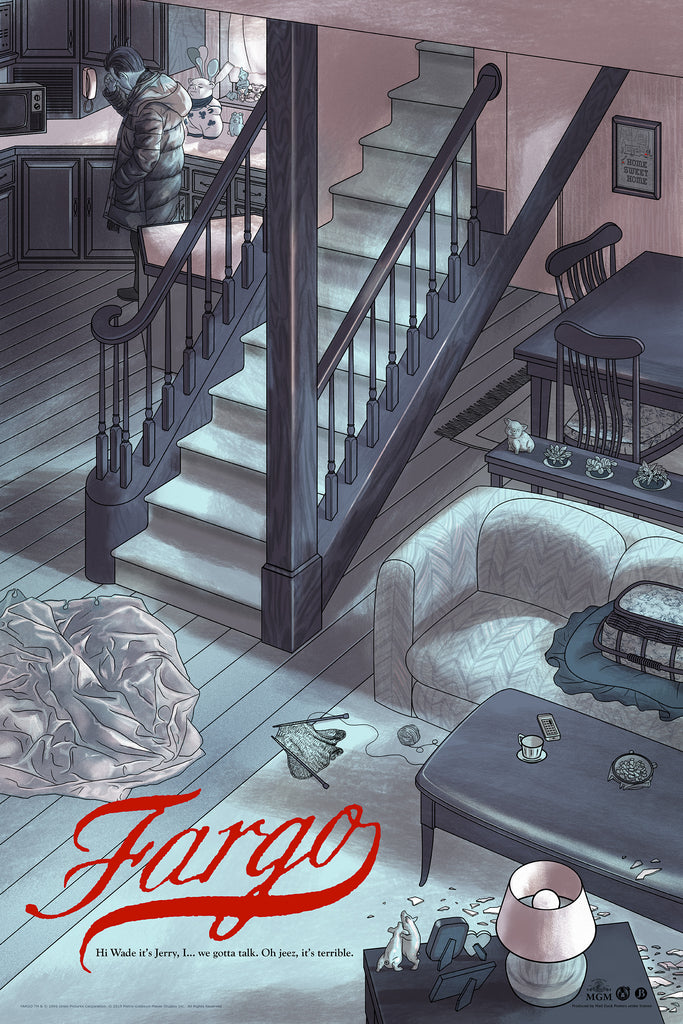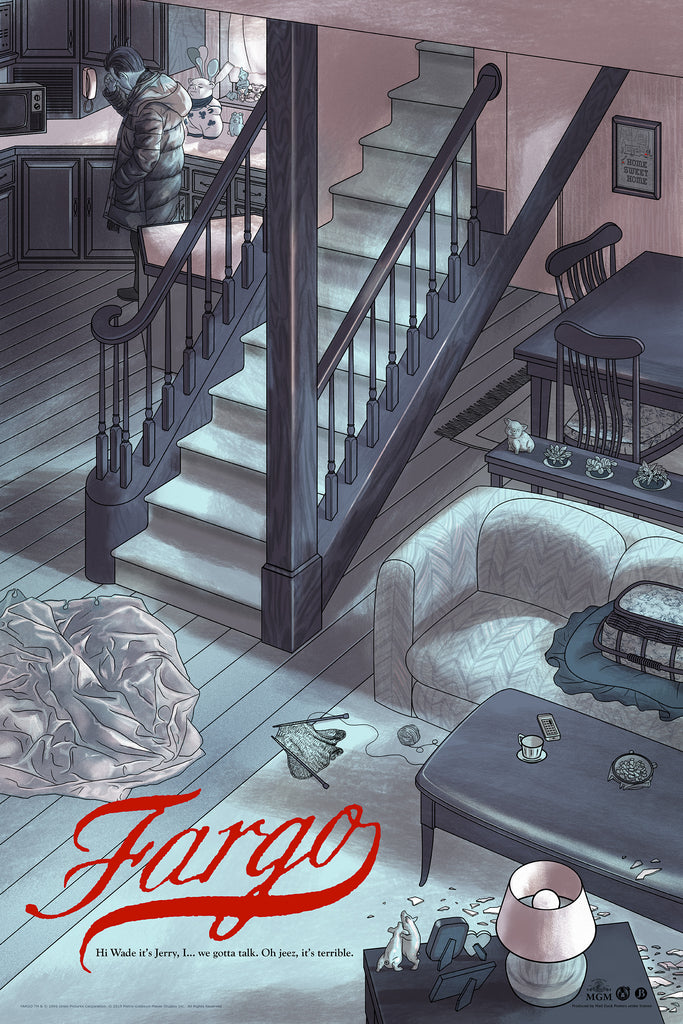 Fargo - Oh Jeez Variant
Artist: Jonathan Burton
Edition: Oh Jeez Variant
Run: 55
Size: 24 x 36, 9 Colors with a metallic and a vanish layer
Medium: Screen Print
Status: In Stock
Printer:  DL Screenprintng
The Oh Jeez Variant includes a special varnish over three key areas that represent the kidnapping of :
The broken glass, the shower curtain and the telephone are the items that tell the story of everything that's wrong with this 'normal' home and grieving husband.
Be sure to check out the Easter Egg! The Little embroidery shows the kidnapper's hideout including blood!
Hand numbered, Limited Edition
* Please note that all sales are final.