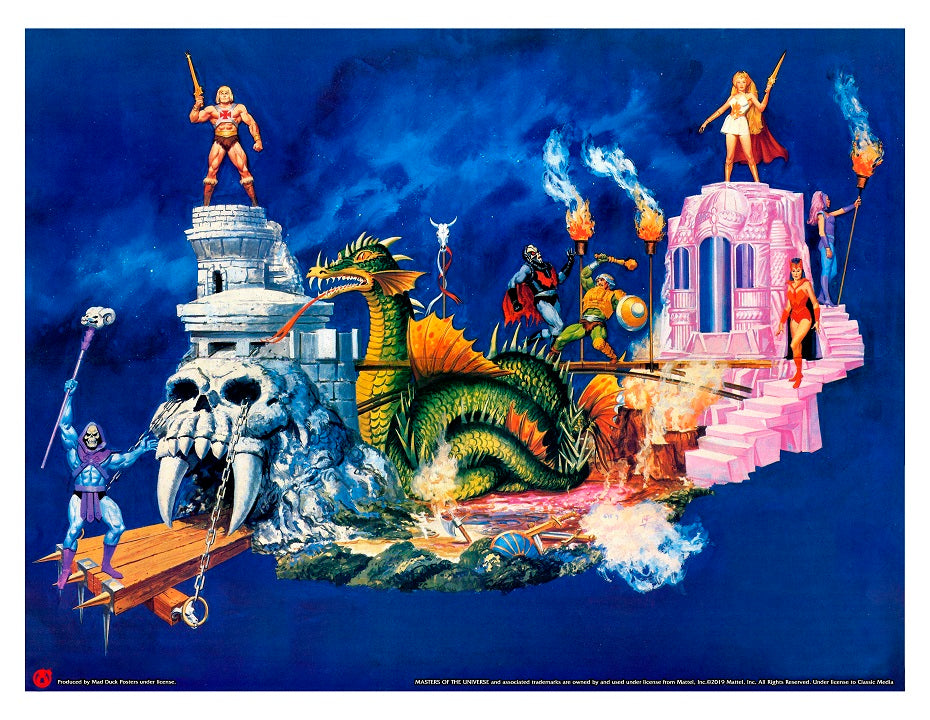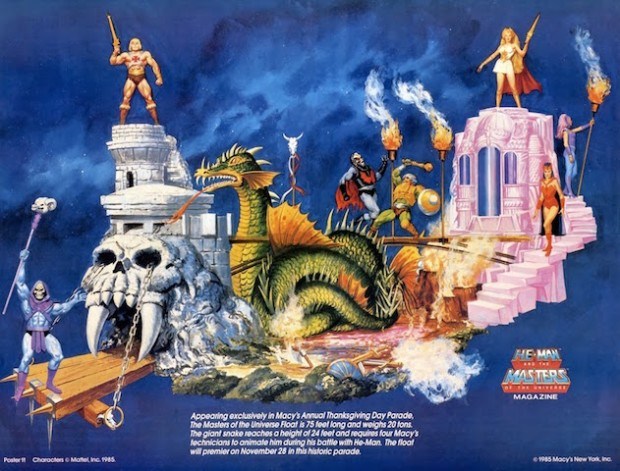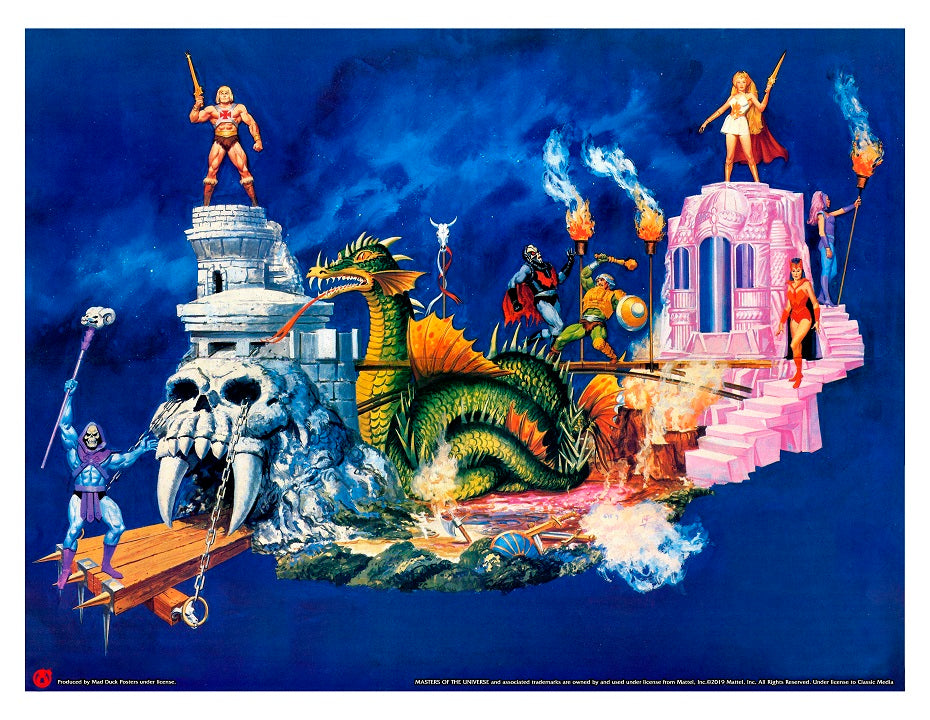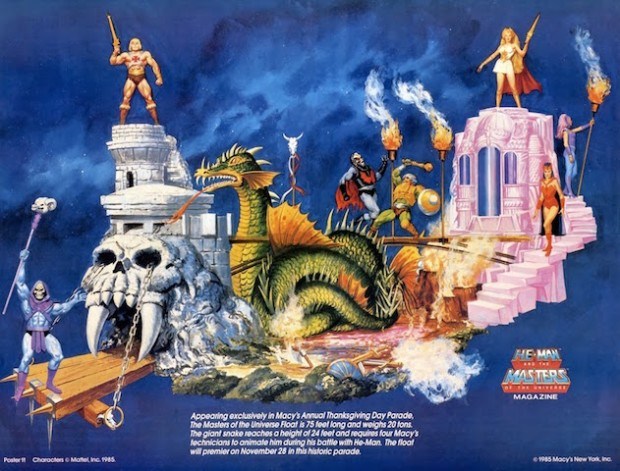 MOTU Macy's Thanksgiving Day Parade Concept Art
Artist: Esteban Maroto
Edition: Single
Run: 150
Size: 15.5x12
Medium: Fine Art Giclée
Status: In Stock
Officially Licensed
Hand numbered, Limited Edition
In 1985, both He-Man and the Masters of the Universe and She-Ra: Princess of Power appeared as part of a float during the Macy's Thanksgiving Day Parade!  Mattel partnered with Macy's to create one of the most complex floats in the history of the parade.

We are offering the original concept art as a fine art print! Check out the art as it appeared in the original MOTU magazine.
We ship Worldwide!
*This is a limited edition poster. The print time varies and the time provided is a best estimate only based on the current print queue at the printer and estimated print time of the project. The actual print time can be sooner or later. Please check the Project Status page to keep track of how the printing timeline is progressing.
** Please note that all sales are final**