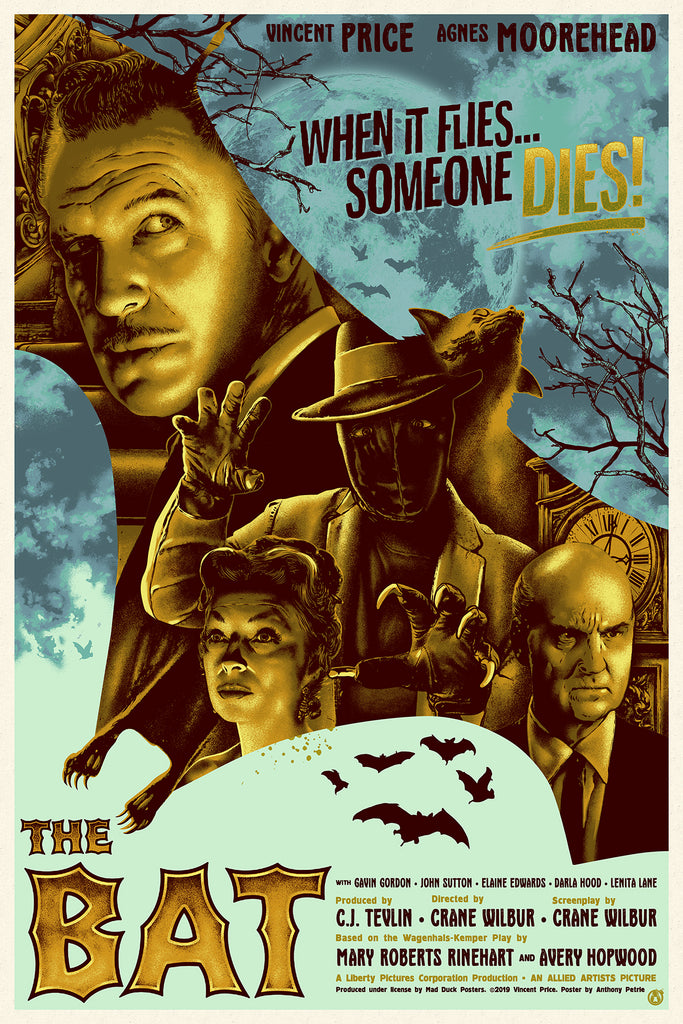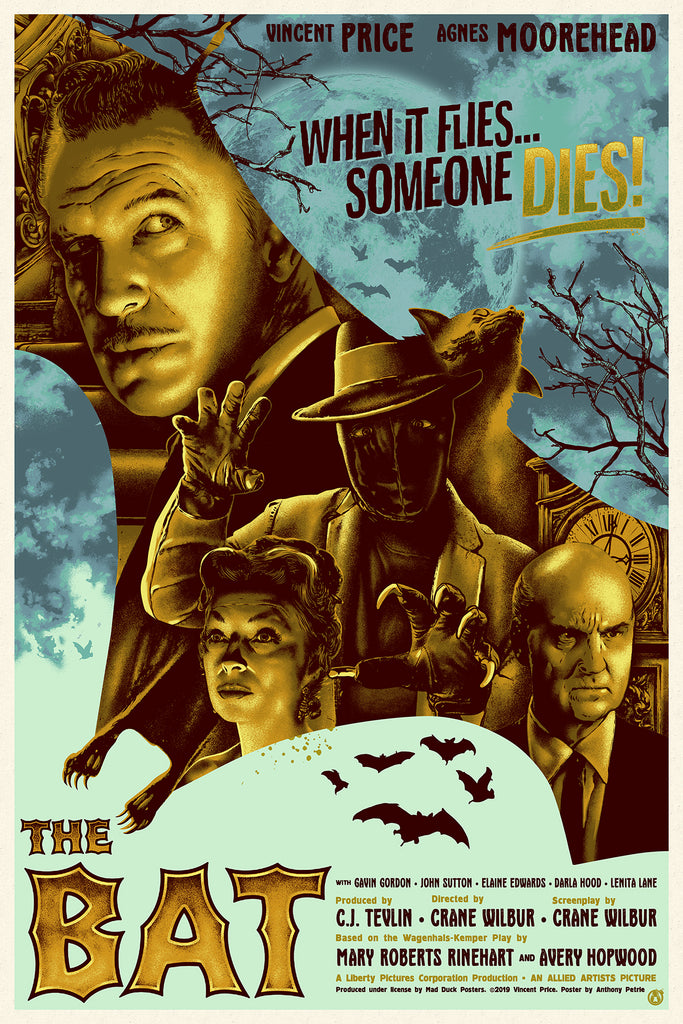 The Bat - Variant
Artist: Anthony Petrie
Series: Club Macabre The Vincent Price Collection
Edition: Variant
Run: 65
Size: 24 x 36
Medium: Screen Print with metallic gold ink
Status:  In Stock.
Printed By: DL Screenprinting
Hand numbered, Limited Edition
*This is a limited edition screen printed poster. The print time varies with screen printing, and the time provided is a best estimate only based on the current print queue at the printer and estimated print time of the project. The actual print time can be sooner or later. Please check the Project Status page to keep track of how the printing timeline is progressing.
** Please note that all sales are final**