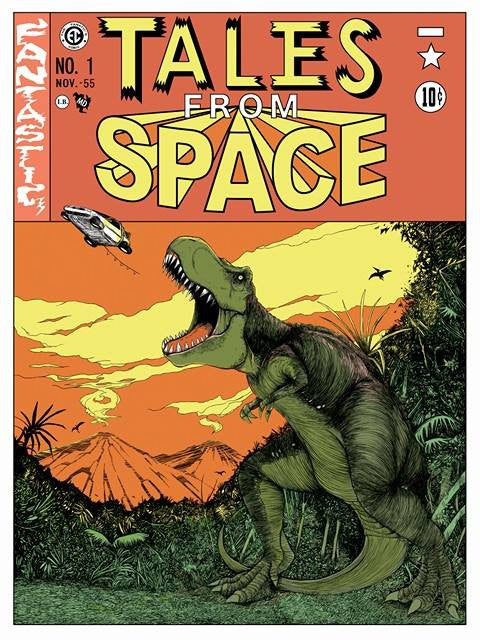 Hey everyone,
Welcome to the second release from Mad Duck Posters, a stunning art print from artist Isaac Bidwell!  Isaac and I are both longtime fans of the old EC Comic covers and this poster is the perfect tribute!
 
Isaac had the following to say about this release:
 
"This artwork is inspired by a comic briefly seen in Back to the Future.  After really looking at the prop and it's layout, it seemed to be mainly influenced by EC comics Weird Fantasy and Science covers. Using real EC covers as a jumping off point, I studied various cover schemes and mixed them with my line work to create the art"
 
"Tales From Space, #1" is an 18X24 screen print available in three different versions.
 
The standard – Run of 60 (5 colors) - $50
Variant – Run of 30 (3 colors) - $60
Keyline Variant – Run of 15  - $70
 
The posters will be available for sale this Wednesday, March 16th at 11am Eastern time.   Please make sure that you are following Mad Duck Posters on Twitter, Facebook, Newsletter, and Instagram to keep up with all Mad Duck news!