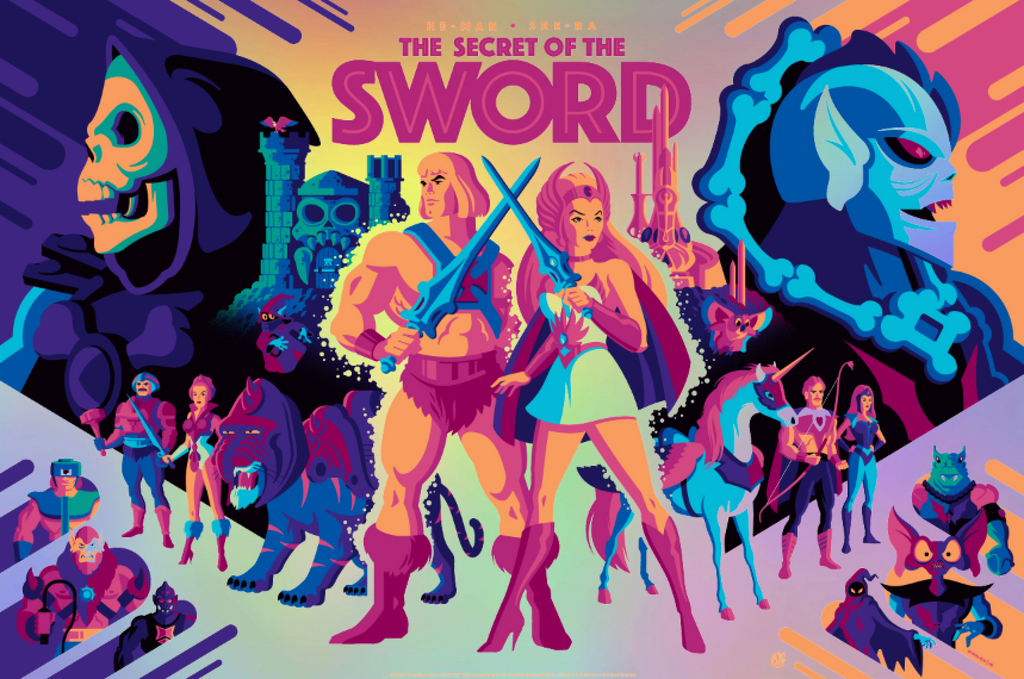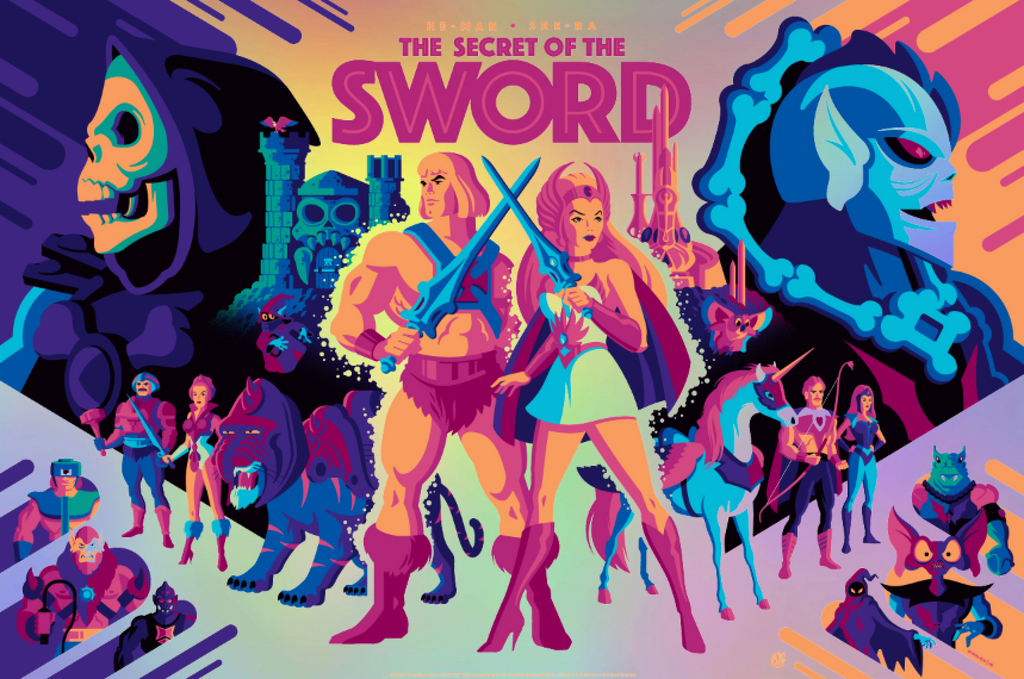 The Secret Of The Sword - Rainbow Foil
Artist: Tom Whalen
Edition: Rainbow Foil
Run: 13
Size: 36X24
Medium: Screenprint 
Detail: 10 Colors, Honor Variant Colorway printed on Rainbow Foil.
Status: Pre-Order, Poster is scheduled to print in November*
Officially Licensed
Hand numbered, Limited Edition
He-Man and She-Ra: The Secret of the Sword is a 1985 animated feature film released to theaters in 1985. It was a financial success for Filmation and launched the television cartoon series She-Ra: Princess of Power. The movie is the origin story for Princess Adora and how she becomes She-Ra! Artist Tom Whalen has created beautiful new artwork for this Masters Of The Universe movie! Tom showcases the dichotomy between the worlds of Eternia and Etheria with his design, and features He-man, She-Ra, Skeletor and Hordak among many other favorite characters! The poster is a 10 color screen print, measuring 36x24 and is limited to just 13 copies worldwide!
*This is a limited edition screen printed poster. The print time varies with screen printing, and the time provided is a best estimate only based on the current print queue at the printer and estimated print time of the project. The actual print time can be sooner or later. Please check the Project Status page to keep track of how the printing timeline is progressing.
** Please note that all sales are final**