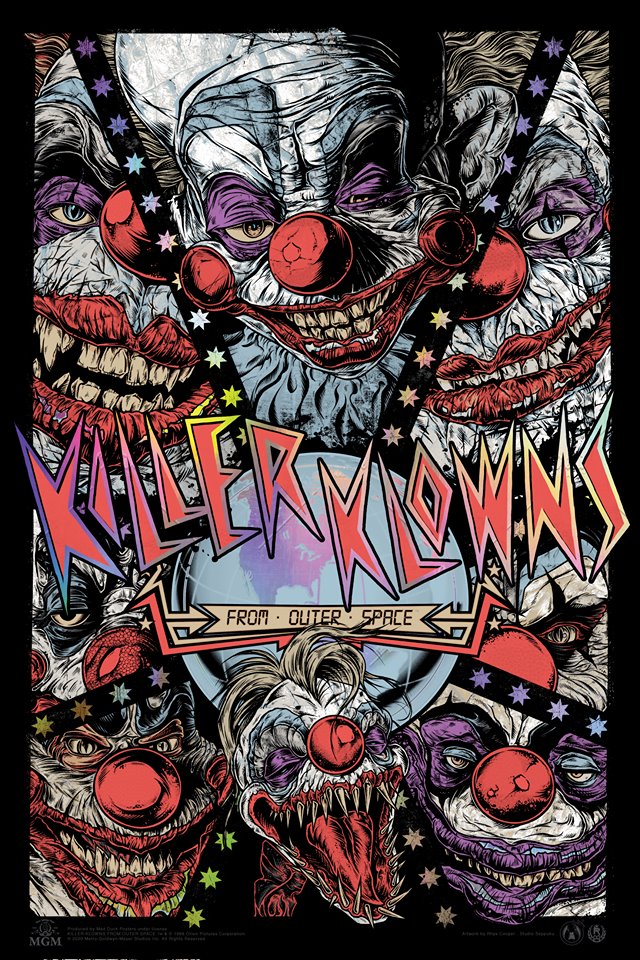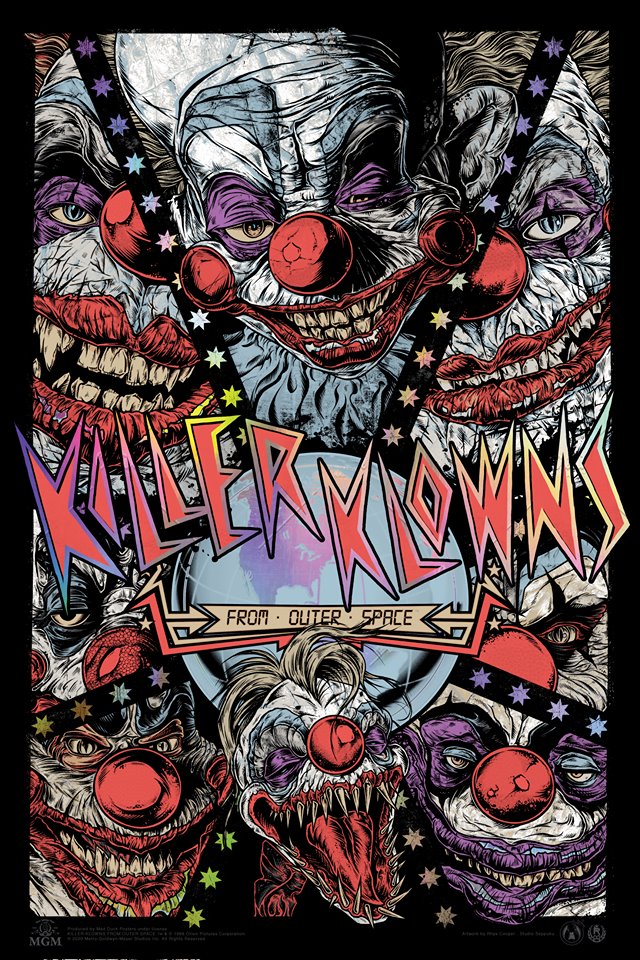 Killer Klowns From Outer Space - Quasar Foil Variant - RC
Artist: Rhys Cooper
Edition: Quasar Variant - Rainbow Foil
Run:  65
Size: 24X36
Medium: Screen Print
Status: Sold Out 
Officially Licensed
Hand numbered, Limited Edition
* Please note that all sales are final.
Killer Klowns From Outer Space!
The picture below is a mock-up of how the Rainbow Foil will shine through on the poster!  The stars, the outline of the title, and part of the Earth will all present the rainbow foil!
-----
When teenagers Mike (Grant Cramer) and Debbie (Suzanne Snyder) see a comet crash outside their sleepy small town, they investigate and discover a pack of murderous aliens who look very much like circus clowns. They try to warn the local authorities, but everyone assumes their story is a prank. Meanwhile, the clowns set about harvesting and eating as many people as they can. It's not until they kidnap Debbie that Mike decides it's up to him to stop the clowns' bloody rampage.
Courtesy Fandango.