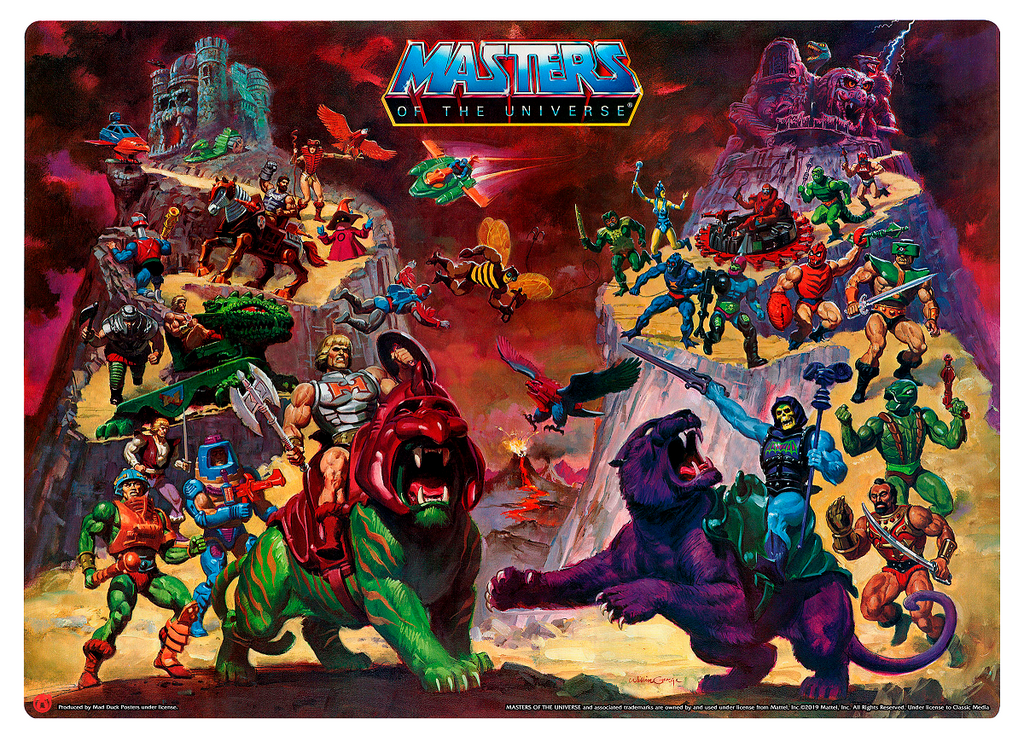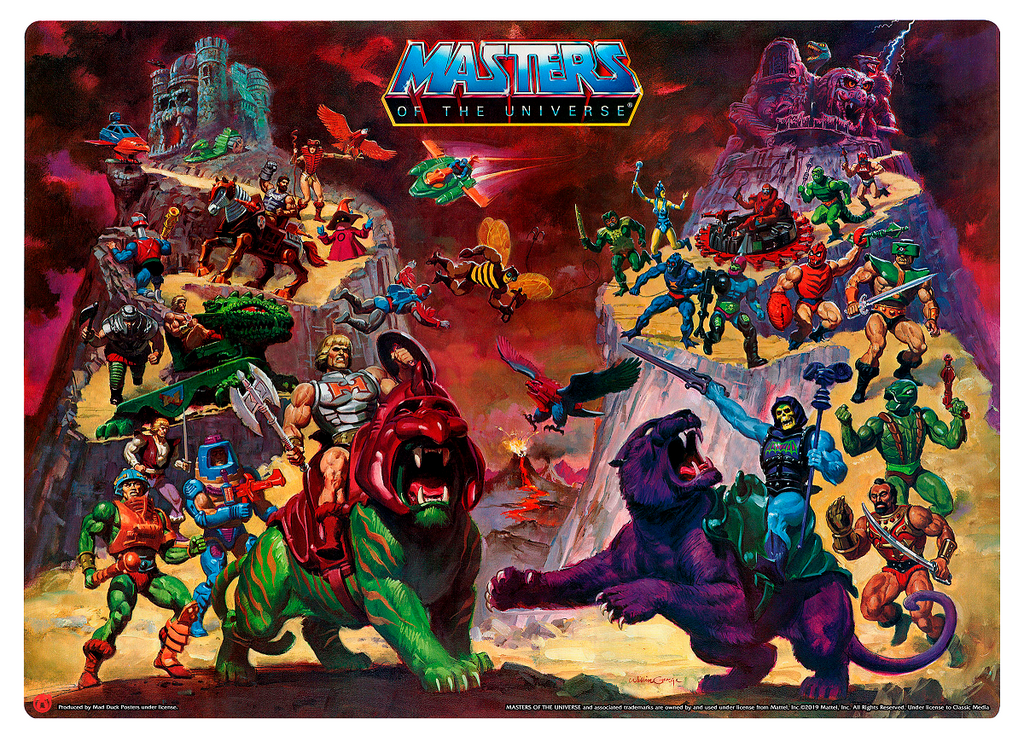 Heroic Warriors vs Evil Warriors
Artist: William George
Edition: Single
Run: 200
Size: 16x11.5
Medium: Fine Art Giclée
Status: In Stock
Officially Licensed
Hand numbered, Limited Edition
William George is known by Masters Of The Universe fans everywhere for his incredible box art paintings for many playsets and vehicles. His style of painting is beloved by toy and art fans around the world! George is one of only a handful of artists that are deeply associated with shaping the MOTU brand. 
The William George Mini Print set consists of 6 Fine Art Giclées based on
We ship Worldwide!
*This is a limited edition poster. The print time varies and the time provided is a best estimate only based on the current print queue at the printer and estimated print time of the project. The actual print time can be sooner or later. Please check the Project Status page to keep track of how the printing timeline is progressing.
** Please note that all sales are final**