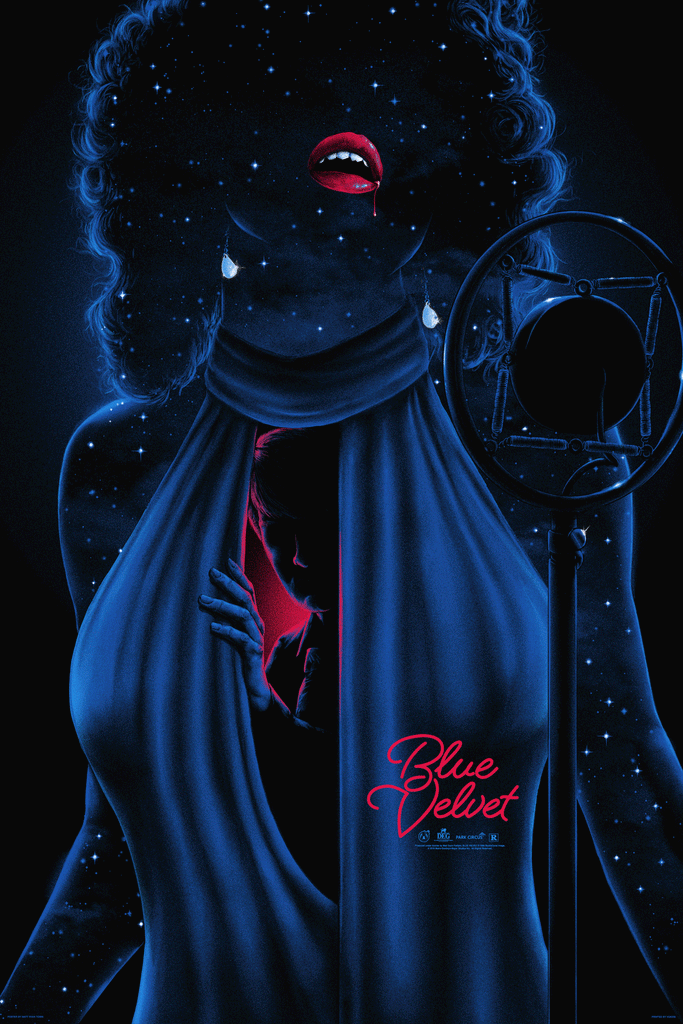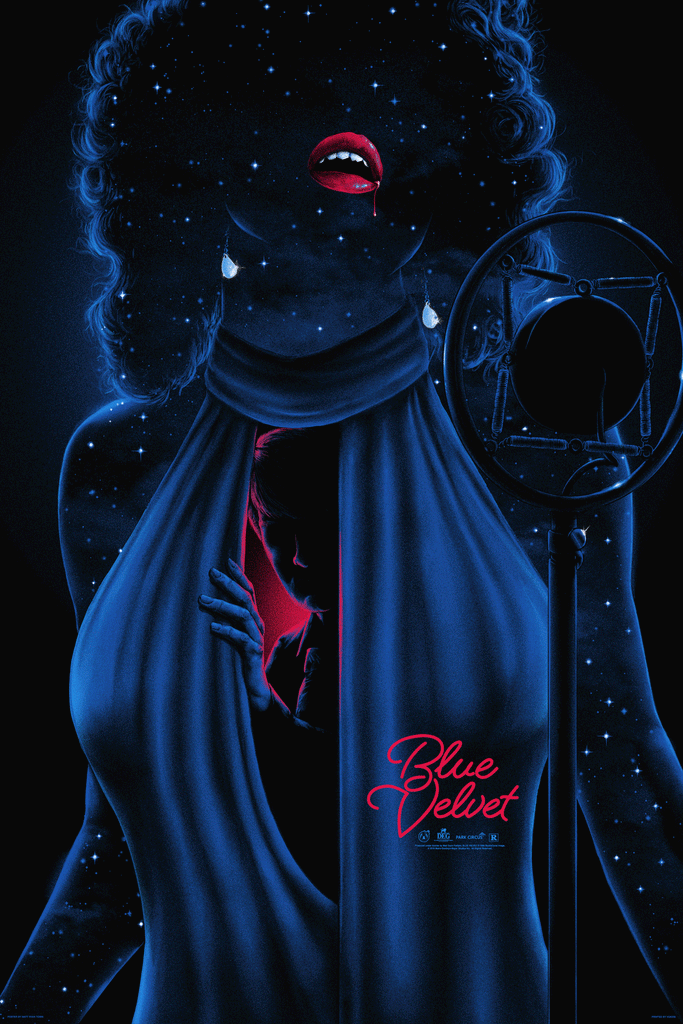 Blue Velvet - Velvet Variant
Artist: Matt Ryan Tobin
Edition: Velvet Variant - printed on Curious Skin Blue Special paper with a blue satin sheen.
Run: 75
Size: 24 x 36
Medium: Screen Print
Status: OUT OF STOCK
Printed By: VGKids
Hand numbered, Limited Edition
*This is a limited edition screen printed poster. The print time varies with screen printing, and the time provided is a best estimate only based on the current print queue at the printer and estimated print time of the project. The actual print time can be sooner or later. Please check the Project Status page to keep track of how the printing timeline is progressing.
** Please note that all sales are final**
A note about the image, the picture mockup shows the paper sheen and was created to best show this version of the poster. Your poster will not flash!